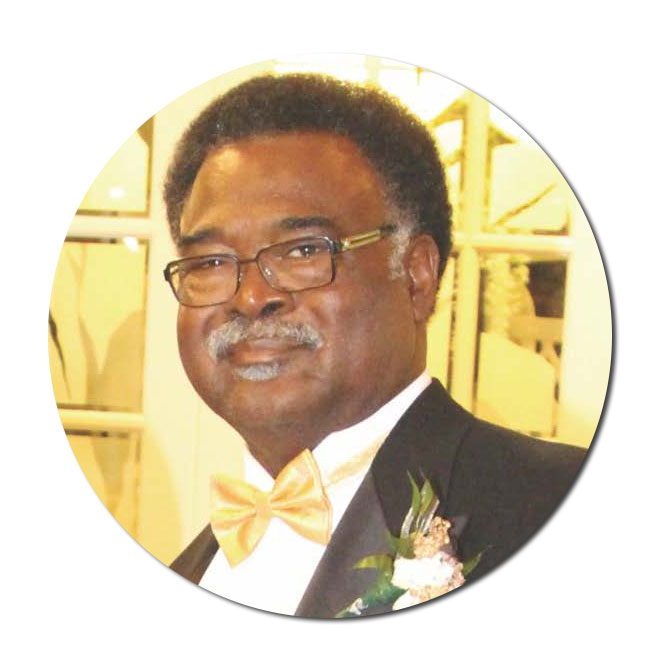 Reverend James Roberts, Jr.
Rev. James Mitchell Roberts Jr. began as the Under Shepherd of St. Paul Missionary Baptist Church on February 22, 2002.  His Pastoral Installation Service occurred on Sunday, April 28, 2002 at 4:00 p.m. with Mt. Pilgrim Missionary Baptist Association, Inc. Moderator, Rev. Dr. Carl Brooks presiding.
Pastor Roberts' love for God and all mankind is demonstrated through his stewardship. His care and concern for the St. Paul Family has remained his primary focus.
Pastor Roberts is married to Sister Harriet Davis Roberts. He is a father and a "humbly proud" grandfather.  Pastor has a special love and concern for the elderly and young people.  His spiritual hobby is "Fisher of Men" while his physical hobby is fishing for a catch of the day.
Pastor Roberts has a laser like focus on winning souls through discipleship, baptism, restoration, and dedication. As a certified Marriage Counselor for Manatee County, Pastor Roberts provides counseling for couples prior to and after marriage. Pastor engenders transformational life transitions to support the growth of the Church.  As a result of his "Spirit Lead Leadership," St. Paul's efforts to assist and reach out in fellowship with various church families has continued to grow.  His leadership has also promoted St. Paul as: "The Friendly Church, in the midst of a Friendly City where friendly people come to worship and the love of God flows like a river. Under his encouraging leadership, St. Paul is noted as a dependable resource throughout the county. For this the parishioners of St. Paul Missionary Baptist Church are eternally grateful.
Pastor Roberts is affiliated with the M & E District, State, and National Mission and Education     segment for Disasters and Relief. He serves as the Mt. Pilgrim M & E Senior Women Advisor, Vice-President of Congress #2, Manatee County Member at Lodge in Civic, Schools, and Community Agendas. He serves as a Chaplain for Manatee Memorial Hospital, Sarasota Memorial Hospital, and Blake Hospital.  Pastor Roberts also serves as a Board member of the 13th Avenue Dream Center, Committee Member of the Central Community Redevelopment Agency (CCRA), and as a Member of the Manatee Ministerial Alliance.